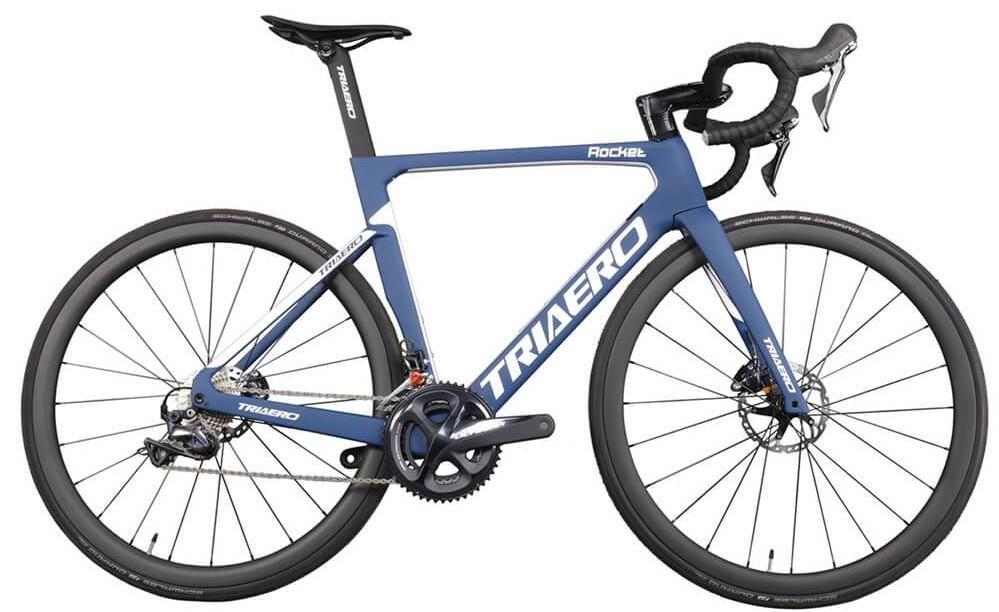 Are bicycle options limited to road and mountain bikes? The hybrid alternative is a bicycle made from a mix of road and mountain bike features. A hybrid bike is a multi-purpose riding alternative that can conquer a broader range of terrains. The hybrid's versatility is the reason for its recommendation as an intra-city commuting bike.
From the mountain bike, all hybrids inherit a flat handlebar and wider tires. The flat handlebar promotes up-right body orientation; allowing the rider the freedom to visually assess his or her surrounding (up to 180o) in traffic. Up-right rider orientation is a disadvantage to speed as your body will encounter wind resistance. A flat handlebar also means that the shifting and braking features are similar to those in your average mountain bike. Hybrid bikes have larger volume tires in comparison to road bikes. Larger tires provide more comfort especially in gravel or rougher terrains.
There is a wide range of variety when it comes to hybrid bikes. Some are closer to road bikes than mountain bikes; others are closer to mountain bikes than road bikes. Other hybrids are road bikes with flat handlebars, and other hybrids are mountain bikes without suspension forks. What happens when your dealer lays the options in front of you? How do you choose a hybrid bike when you visit a cycling dealership?
Choosing the Right Hybrid
More often than not, the purpose will dictate the type of hybrid that you should buy. Are you looking for a hybrid for fitness, for your daily commute, or a bike for comfort? Let us take a look at the options available for each purpose.
Riding for Fitness and Commuting
If your cycling routines aim at physical fitness, you may want to consider a road-frame hybrid. A road-frame hybrid is a bicycle with more road bike features than mountain bike characteristics. These hybrids are impressive on the pavement, road, or smooth cycle paths. A road-frame hybrid has a rigid fork and skinnier tires. Most road-frame hybrids are identical to sporty options in a road bike manufacturers' catalogue; the difference being flat handlebars.
Groupset manufacturers like SRAM and Shimano manufacture unique drivetrain components for road bikes and mountain bikes. Road bike drivetrain components are lighter and have higher gear ratios. Mountain bike gearing offers low gear ratios for easier hill climbs. Similar to road bikes, a road-based hybrid has lighter drive train components and higher gear ratios.
Like most bikes, hybrids come with terrible and cheap pedals with the expectation that you will replace them according to your personal preference. For your daily fitness cycling routines, I would recommend that you get the confusingly named clippers pedals. These pedals connect positively connect to shoe mounted cleats. If you use your bike for commuting, I would recommend Shimano's PD system which sets in the tread of the shoe and allows more comfortable walking. If you prefer to ride on regular shoes, you can purchase grippy and light pedals.
Disc brakes have been an essential component on mountain bikes and cyclocross bikes over the years. The increased modulation and responsiveness that disc brakes provide to commuters over the traditional rim brakes are valuable to cycle commuters. At lower price points we find cable pull brake systems while premium brakes base themselves on hydraulic systems. Cable systems require frequent adjustments than hydraulic brakes. Both braking systems are perfect for any hybrid bike no matter the purpose.
If you are using your bike for commuting within the town, the last thing you want on your way to work is a flat tire. Tires with any form of puncture resistance are preferable. There are many options to choose from; tubeless tires and thick tires.
Carbon fiber is strong and absorbs vibrations better than metal alloys. It is also more expensive to produce. You will find a hint of carbon fiber in alloy framed bikes in where it matters the most; the fork.
Whether you are commuting to work, cycling to keep fit or shopping with your bike, you need a water bottle in your travels. Most bikes come with a set of mounting bottles. If you are looking for a commuter bike, you may consider getting a bike with mounts for a laptop bag, a change of clothes, or a Chihuahua.
Off-Road Hybrids
If you are looking for a bike that can handle gravel paths as well as rocky terrain, you may want to consider a mountain bike-style hybrid. Off-road hybrids come with wider tires and suspension forks. The shock absorbers in the suspension soak up the bumps on your rocky trail; giving you a smooth and comfortable experience. Comfort comes at a price; a slower rolling speed.
An off-road hybrid deserves an off-road drivetrain. Invest in a bike with a lower gear ratio for easier hill climbing. If you are looking for an all year off-road bike, you may want to consider installing mud guards or purchasing hybrids with mudguards.
Other mounts like water bottles and safety features like lights are equally crucial for any off-road hybrid.
Sizing your Hybrid
Like any other bike, sizing is important. Sizing is the difference between an aching back and a comfortable ride. To size your hybrid, sit on the bike that you are hoping to buy. Pay keen attention to the expert advice on offer by the dealer. If you are buying from an online store, pay attention to the dimensions and calibration of the bike before you add it to your cart. Once you purchase your bike, you may want to fine-tune the handlebar and seat positions.
Where to Buy Hybrid bikes
A bicycle is a considerable investment; and like all investment, you need to research before you act. Many bike dealers have online stores. Before you purchase from an online dealer, check if the dealer delivers the bike as pre-built. Otherwise, you will be forced to sort the assistance of a local bike shop to assemble the bike for you; this is a great inconvenience to your time and wallet. Check out for the best bike deals at ICAN Cycling.
Apr 02, 2019

Category:

Wheels
Comments: 0